UK East Kent Golding
6 boxes, 11 lbs
66 lbs total

The seller has verified that these hops are in good condition. They have already been processed, are available for immediate shipment, are completely sealed (unopened boxes, no punctures) in original packaging.
Purchasing on The Lupulin Exchange is quick, secure and easy. Get started using the Purchase controls in the upper right or click here to learn more about how it works
Lot Ratings
There haven't been any lot number ratings yet.
Question #1
Can you tell me the alphas on the UK East Kent Golding please? Thank you
Question #2
The AA was not listed on this order and the link did not work either. Can you please get me the AA asap. Order #103033 Thanks, Bob
Robert, Can you give me any BSG Lot number or other information and I will try and look them up. Also I emailed BSG to ask for an analysis sheet. Standing by to help if I can. Thank you, Mark
Robert, Shane got back to me. 6.1% AA, 2.8% BA, HSI 0.336 BSG Lot Number 17Z1EKG I hope this helps. Cheers!
Seller
Brewpub
Joined one year ago
---
50 sales
|
100 % positive
Storage Location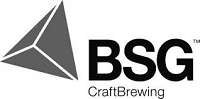 5150 Yakima Valley Highway
Wapato
,
WA
98951
United States